Me and my Posse

I live and work in Lincoln, Nebraska. I have actually seen buffalo roaming, and deer and antelope playing here (although, of the three, only the deer were not behind fences at the time). Take a look at my resume if you're feeling a sudden urge to know my professional background.

My ancestors include the Browns, the Dohertys, the Fifields and the Hatheways. I'm always interested in finding new information about my forefathers and foremothers. Please visit my genealogy page.
---
This is my wife Sandy who, amazingly, has stayed with me for 23 years and still managed to avoid having a nervous breakdown.

---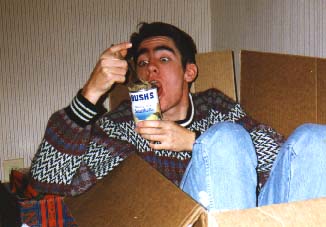 This is my son Joshua who, when not sitting in carboard boxes and eating sauerkraut out of a can, studies computer engineering at the University of Nebraska. He has a web page of his own.

---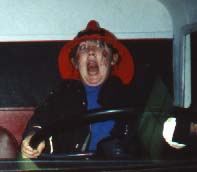 This is my daughter Carrie, a student at Lincoln Northeast High School. She likes acting, especially if it means co-starring with that DiCaprio boy. Normally she does not drive fire engines, but this was obviously an emergency.

---
There are also a few non-human members of my family.
---